Covanta Energy
Covanta Energy turns garbage into clean, renewable energy. With state-of-the-art facilities, they convert everyday municipal trash into steam and electricity. Petrick Design has told this story in many provocative ways over the years, using words, images, diagrams and data.
"Robert delivers smart, original design and copy tailored perfectly to the project."
Marisa Jacobs, Director of Investor Relations, Covanta Energy
For this client, we provided:
Writing, Message Development
Logo Design
Collateral (brochure) Design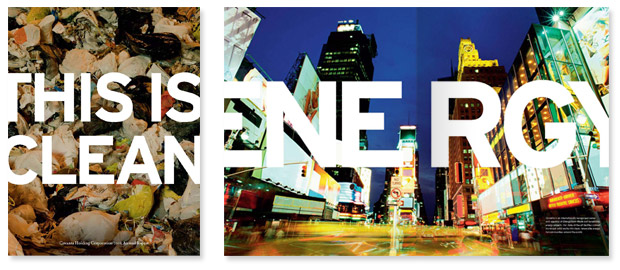 Annual report cover and sample spread (all cover photography by Ron Wu).
Annual report cover and sample spreads.
Trademark design for a Covanta sub-brand.