Remy Bumppo
Remy Bumppo Theatre Company has a clear mission of "showcasing the wit and wisdom of the world's great playwrights". Based on that positioning, Petrick Design developed the line "think theatre", which serves as both a tag line and a branding platform. This organizing principle inspired our design of the logo, website, show posters, ads and promotions.
"…he shows you what was hidden in your subconscious, made manifest with an astonishing sense of style."
James Bohnen, Founder, Artistic Director Emeritus
For this client, we provided:
Strategic Positioning
Design Consultation
Writing, Message Development
Brand Development
Brand Management
Logo Design
Corporate Identity Systems
Communications Programming
Collateral (brochure) Design
Advertising
Signage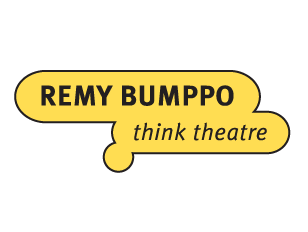 Tag line and trademark for Remy Bumppo Theatre Company.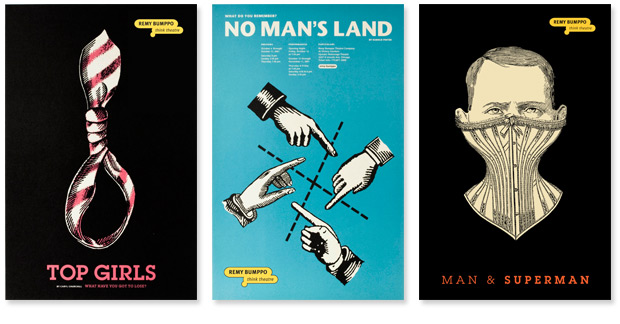 Poster series for one season.
Poster series for one season.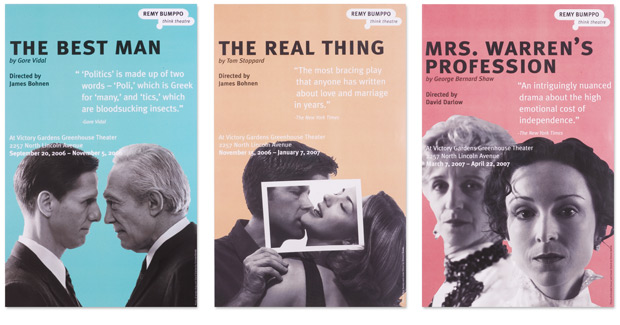 Poster series for one season (photography by Simone Bonde).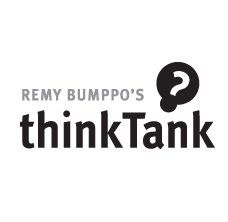 Trademark for a "sub-brand", initiated to promote developing talent.